Commercial Building, Dublin
Commercial Building, Dublin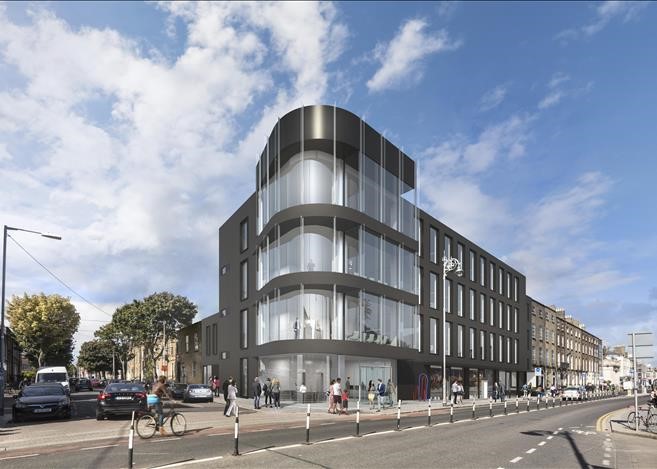 Location
Dublin, Ireland
Services Provided
RC Detailing, Structural Design
Construction Materials
In-Situ Concrete
DMA undertook the Detailed Structural Design and Reinforced Concrete Detailing of this project. When the design was complete DMA also produced a Building Control Calculations report to the project consultant.
In order to achieve an economic design we produced a 3D Structural Analysis Model using Tekla Structural Designer in order to undertake the detailed design of the building in accordance to Eurocodes. We designed all slabs using finite element analysis and using full curtailment of the reinforcement during detailing we managed to achieve significant savings on rebar.
There were also some difficult elements for design such as cantilevering curved beams which were also in torsion. We used the results of Tekla but also modeled the beams in isolation in order to ensure that the beams comply with the Eurocodes.