Commercial Building, Dublin
Commercial Building, Dublin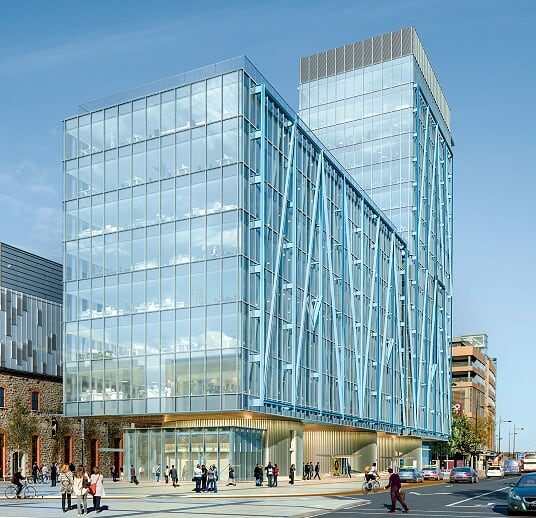 Location
Dublin, Ireland
Services Provided
RC Detailing
Construction Materials
Steel
Project Statistics
17
Storey High Commercial Building
4
DMA Engineers worked on this project
DMA undertook the Reinforced Concrete detailing of the foundations, podium, stability cores and columns of the tallest commercial building in Dublin.
The cores of the building were slip-formed and the elliptical shape of the core imposed a high degree of difficulty so special details were required at the connection interfaces. The in-situ structural elements of the building were to be joined with an exoskeleton steel structure so special connection detailing was employed to accommodate for that.
This project was particularly demanding due to the time constraints, construction programme and methodology and 4 of our engineers to work continuously on this project from the beginning until the completion of the detailing in order to avoid any site delays.
Share this project: